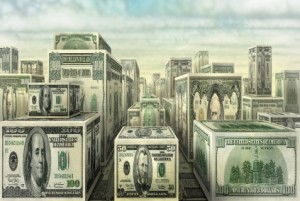 You've just completed your nursing studies and obtained your certification. You know that you can work anywhere in the US; you're not restricted to a job within your native state. If you do choose to work in a different state, do you know how much you are likely to earn as a nurse in that state? Here's some useful information on the salaries that are paid to nurses bearing different nursing credentials in various states. The average wage for an RN in the US was estimated at $67,720 in 2010, which shows an approximate increase of 1.8% in the wage paid in 2009.
Each state has a salary range for nurses. The salary you get in a particular state depends on the mean average salary the state pays, your overall experience, your nursing school and your grades. On average, a staff nurse begins his or her career at a hospital making about $18,000 a year. A traveling nurse makes an average of $30,000 a year. On an average, an RN can make about $35,000 to $40,000 a year, though some senior, experienced and specialized nurses are paid much higher than the mean.
Let us look at the average wages for nurses in American states, based on the 2010 occupational employment data released by the Bureau of Labor Statistics in 2011.
CALIFORNIA
California pays the highest wage of all states in the United States. Employing more than 240,000 nurses, this state pays a mean average salary of $87,480. The State of California had the highest number of RN jobs in 2010. Cost of living and taxes are also high in California, which is likely the reasoning behind the higher wages paid here for nurses. A Californian Certified Nursing Assistant makes $9 to $14 an hour. The average hourly rate for an LVN is $20 to $30 per hour. The average hourly rate for an RN in California is between $22 to $25.
MASSACHUSETTS
Massachusetts comes second after California when it comes to RN wages. The mean average wage for an RN in Massachusetts is $84,990. Massachusetts employs roughly 85,000 nurses in its hospitals. Hospitals in Boston pay the highest; it's possible for a well-qualified RN to earn $ 80,000+ a year in a Boston hospital. Before you join a hospital in Massachusetts, however, it's a good idea to do a salary survey on sites such as salary.com to know which city pays the best wages. Also, check for lifestyle quality, public transport and other facilities in each city and compare these metrics with the wages you're likely to earn. Compute your savings potential before you join.
HAWAII
The latest State to be included in the United States, sunny Hawaii, contends for third place. Hawaii employs close to 9000 nurses, paying approximately $82,000 mean average wage. Hawaii's need for CNAs, RNs and travel nurses is going up by the minute. Given the sunny weather, the exotic culture and the joie de vivre of Hawaii, nurses find it a great option to either take up residential jobs or work as travel nurses here. More hospitals are being built in Hawaii now that the state comes under US jurisdiction. This gives rise to greater employment opportunities in this sunny paradise.
ALASKA
Alaska is currently home to close to 5000 nurses. The mean average pay per nurse in Alaska is over $79,000. Alaska's rugged scenery and long, snowed-in winters makes this state a not-so-hospital environment for working. Nurses who study in Alaska sometimes move out to work in other states with better weather. As a result, Alaska, along with Utah, is always open to travel nurses, with contracts ranging from 13 weeks to longer. The wages for a travel nurse are generous in Alaska as well, with accommodation thrown in free. Nurses who can brave the winds and the vagaries of Alaskan weather can make good money here.
MARYLAND
The state of Maryland presently employs over 50,000 nurses. The mean average salary for nurses here is just over $76,000. Maryland has great opportunities for CNAs, RNs and other qualified nurses. Some hospitals within Maryland require that nurses be registered to work within the state of Maryland. If this is a rule at the hospital where you're applying, be sure to apply for state registration. Private hospitals might not insist on this, as long as you are properly certified otherwise. Maryland offers diverse opportunities for nurses.
Other Top-Paying US States
Apart from the states listed above, you might want to consider other states that also pay good annual mean wages while applying. These are Colorado, Connecticut, Minnesota, Oregon, Delaware, Rhode Island and Washington. In all these states, the annual mean salary is greater than $70,000. Several other states pay lesser than $70,000 a year but you might want to check them out also. Some states require you to pay both federal and state taxes, such as California. You might want to look at the wages you'll earn against the taxes you'll have to pay and living expenses in some cities. It's not all about looking at high wages alone. Evaluate what represents the most advantageous proposition for you in terms of career advancement before you do any state hopping.
Why It Is Advantageous To Work In Different States
Nurses who stick to one hospital or state seldom see a great increase in their wages. Job hopping and inter-state experience allows you to enjoy competitive raises, which are definitely more than annual merit raises (where you might enjoy a raise of less than a dollar per hour).
Long-term employees rarely receive incentives or long term stay rewards. Apart from matching your 401k benefits, hospitals seldom offer other retirement benefits. You can achieve both benefits by job-hopping and state hopping. Long-term nurses are sometimes paid much less per hour when compared to new nurses with lesser experience. It makes sense, therefore, to be open to working in different hospitals, environments and to experience what different US states have to offer for your skills.