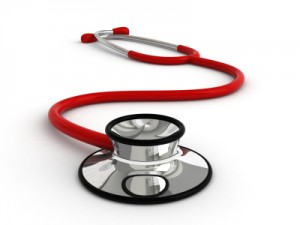 The nursing career offers varied opportunities and graded levels of course programs that you can choose to eventually specialize in your chosen field. What's good about nursing is that you can continue to study for your specialization after obtaining a license in nursing avenues through which you can pursue a nursing career. Different levels of nursing licenses are available. Four common types of nursing licenses are as described in this article.
1.Certified Nursing Assistant (CNA)
Certified Nursing Assistants are also known as personal care assistants, patient care technicians and home health aides. These nurses are trained in basic patient care; their skills are ideally suited for home care and assisted care settings and also hospitals. CNAs are usually supervised by registered nurses in their duties.
A CNA is responsible for bathing, dressing and feeding patients, apart from a myriad of patient-care related tasks that help with the daily life of the patient. Bathing, dressing, and feeding patients
A CNA does not need to be a college graduate. However, a potential CNA must complete a state board approved certification course. You can find CNA courses at your local hospitals, private companies and community colleges. These courses may span a few weeks to a few months and are fairly simple in content. These classes are taught by registered nurses, who also impart hands-on training.
CNA certification requirements are different in different states. It's best to check with the nursing registry in your state before taking up the certification.
2.Licensed Practical Nurse (LPN)
A Licensed Practical Nurse (LPN) is known as a Licensed Vocational Nurse (LVN) in some states. These nurses work under the direct supervision of registered nurses or doctors. LPNs and LVNs have to undergo nursing programs to certify for the licenses; the training is definitely more advanced than what is imparted to CNAs. An LPN is qualified and authorized to care for patients of all ages and types.
LPNs undertake fairly serious patient care that includes maintaining medical documentation, observing medical reactions, prepping patients for testing and surgery, administering medications and IVs and so on.
From an educational perspective, LPNs must possess a high school diploma, after which the LPN candidate must complete a two-year practical nursing program. You can find information on LPN courses from your local community or vocation colleges.
After graduation, students are required to obtain hands on work experience. This can also be volunteer experience as long as it's hands on. Once the experience is in place, students can sit for the national certification exam, the NCLEX-PN to obtain the LPN license. It might be required in some states to also take the state's licensing exam. The state LPN licenses are valid for two years after issuance. Different states have varying rules for relicensing. Check with your state about how to renew your LPN license.
3. Registered Nurse (RN)
Registered Nurses are highly trained and experienced. These nurses work mostly in hospitals, health care centers, nursing homes, private care companies and physical therapy clinics where they are involved in all aspects of patient care.
Registered Nurses are required to not only take care of patients but also supervise CNAs and LPNs that work in their department. RNs have senior level responsibilities when it comes to patient care, including developing patient care plans, interacting directly with doctors regarding patients and educating staff as well as the community.
To qualify as a Registered Nurse, you need to pass a college admissions test (ACT or SAT), possess a 2.0 GPA, and also a good and active extracurricular and academic background. To study to be an RN, you can complete an associate's degrees for 2 years, or a diploma for 3 years or the best, a 4-year bachelor's degree. If you're working at a nursing job, you take study to be an RN via part time courses in community colleges.
Prospective Registered Nurses need to clear their NCLEX certifying exam and also the licensing exam set out by their state of residence. The state issued license is valid for two years, after which you need to get it renewed. The renewal process is different in each state so be sure to check the renewal process in your state.
4.Nurse Practitioner
RNs can become advanced practice nurses, or nurse practitioners. These kinds of nurses work independently with physicians, focusing on primary care services. Nurse practitioners require a master's degree. Four types of advanced practice nurses are available. They are nurse anesthetists, clinical nurse specialists, nurse practitioners and nurse-midwives.
Nurse practitioners are allowed to prescribe medicines in some states. To be a Federal nurse practitioner, you need to have a bachelor's degree, or a higher degree program in nursing, along with a master's degree in nursing coupled with one year of specialized experience. With these qualifications, you can apply for a federal GS-7 position. In order to qualify for a federal GS-11 position, the candidate must successfully complete all the requirements laid out for a doctoral degree (Ph.D.), or take up three years of graduate education in nursing along with one year of specialized experience.
5. Certified Nursing Assistant
A Certified Nursing Assistant provides assistance in the care of sick, injured, disabled, and convalescent patients. A CNA works under the supervision of a Registered Nurse or Licensed Practical Nurse and handles all the basic aspects of patient care.
Anyone aspiring to be a nurse can start off with a CNA certification. Not only are the education requirements shorter for a CNA as opposed to a Registered Nurse or Licensed Practical Nurse, but also CNAs are offered excellent job opportunities. Working as a CNA is a great stepping-stone to obtaining further nursing degrees and licenses that'll prepare you for greater responsibilities.
CNA courses can be anywhere from 6 to 12 weeks and can be taken at hospitals, high schools, nursing care facilities, technical schools, community colleges and vocational nursing schools. You can obtain your CNA license by passing state board of nursing license exam.