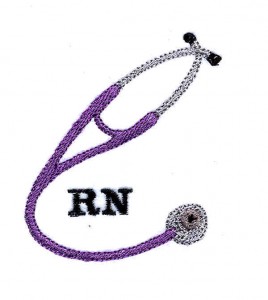 A Registered Nurse (RN) is a nurse who completes a course of study and passes the examinations to obtain a license and register as a nurse. You'll find many RNs in hospitals throughout the world, and the need for RNs still continues. Read on to know more about registered nursing, and how to become a registered nurse.
What Does An RN Do?
RNs provide the greatest level of care for patients, which include care for specific diseases and conditions. RNs are also qualified to advice and coordinate health services for patients with doctors, nurses and hospital staff. In many hospitals, registered nurses are placed in charge of interns, technicians and medical volunteers. RNs are also responsible for a patient's case management, which means that the RN  has to discuss and coordinate the case with physicians, therapists or specialists. RNs provide treatment, educate patients on treatment, educate other nurses on how to treat patients, administer medications, screen patients for health, perform diagnostic tests, and help with treatment planning, complete medical charts, assist with surgeries and also provide emergency care.
Where Can You Find RNs?
Registered nurses are an important aspect of any healthcare team. RNs can find employment in a number of health care facilities. A few of these are hospitals, outpatient clinics, private nursing facilities, nursing care facilities, residential care facilities, women care centers, surgeries, community clinics and schools. An RN can choose to specialize in specific healthcare areas. Some RNs become Emergency Room Nurses, and these nurses have to be on call at any hour to handle emergencies. Some RNs choose to work with particular groups such as children with cancer, women clinics and so on. In each of these areas, the RNs are required to specialize by obtaining training specific to the areas of work.
Becoming A Registered Nurse
You can use one of three educational routes to become an RN:
Complete a nursing diploma via a vocational nursing program
Do an Associate Degree in Nursing (ADN) either online or via a community college
Complete a Bachelor Degree in Nursing (BSN) from a college or university
Most RNs complete an ADN or BSN; however, if you graduate from any one of the three nursing program types listed above, you can sit for the National Council Licensure Examination – Registered Nurse (NCLEX-RN). This is the national licensing exam for registered nurses in the United States, recognized by all state nursing boards.
Alternatively, you can start by qualifying as a Licensed Practical Nurse (LPN) or Licensed Vocational Nurse (LVN). To obtain either of these degrees, you have to complete a 1-year practical nursing program and pass the Practical Nurse exam from the National Council of State Boards of Nursing. You can then begin working as a nurse, while continuing with your education to eventually become a registered nurse.
RN Career Prospects
The nursing career is experiencing a strong growth phase, which is especially true for registered nurses. Currently, there are 2.5 million registered nurses in the United States. This apart, by 2016, employment opportunities for nurses are expected to go up by 23%. In the coming years, we expect the demand for nurses to raise in elderly care facilities, home health care and outpatient treatment clinics other than the growth projected for nurses in hospital settings. If you are a registered nurse with a bachelor degree, your employment prospects will be better in the coming years than if you have an associate degree or a nursing diploma.
RN Earnings
A number of factors influence the salaries paid to nurses. These include which State you're employed in, your level of education and experience, and your place of work such as a hospital, a private clinic, home care and so on. In the United States, the median base salary range for staff RNs is $59,000 to $66,100. An Emergency Nurse is paid a little more, in the range of $65,800 and $79,800.
Conclusion
It is relatively easy to take up registered nursing as a career path. All you need is the right degree, the aptitude and the right attitude for nursing. Working with patients requires that your compassion and sympathy levels are high. If you fit these criteria, you can train to be a registered nurse. If you enjoy  playing a major role in ensuring better health and wellness for people, you are bound to find the nursing career to be very rewarding in all respects.
A registered nurse will always be in demand. RNs are skilled healthcare providers who play a key role in helping to control healthcare costs, and ensure quality care to patients. Registered nursing jobs are part of a noble career, and jobs will continue to rise in this healthcare career sector. There's enormous job security, good pay, and great emotional satisfaction to be had from a nursing job.
Shop for Nursing Scrubs at NursingUnifoms.net