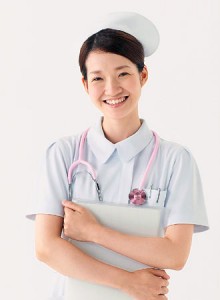 Have you considered a career in nursing? It's a very rewarding career, both monetarily and emotionally. Making a difference in people's lives and bringing them hope and cheer is not something that you can achieve in just about any career. Read on to know why the nursing career is so rewarding.
1.       There is great demand for nurses at present and this demand is projected to rise by 2020, by the Health Resources and Services Administration (HRSA). The job opportunities in this career field will be astounding for the right candidates.
2.       Nurses make excellent wages; an average registered nurse makes more than $52,000 a year and more experienced and specialized nurses make over $72,000.
3.       A nurse can work in different kinds of establishments, each offering unique work environments. For example, a nurse can work in hospitals, schools, home care facilities, government agencies, and so on.
4.       Nurses can work in flexible schedules, and take up shifts as desired. Shifts are between 4 to 12 hours a day, and a nurse can opt for the best shifts to accommodate other side jobs or education opportunities.
5.       As a nurse, you'll make a huge difference in people's lives. A caring and compassionate nurse is considered as a guardian angel by patients. This can be a very satisfying and gratifying career for the compassionate.
6.       As a nurse, you get the opportunity to interact with patients, medical staff, doctors and administrators every day. This gives you the opportunity to learn from other careers and add to your knowledge base, while sharpening your interpersonal skills.
7.       You'll never know what's going to happen at any given point in time. there's constant excitement and challenge in a nurse's life. You have the opportunity to make swift decisions, learn each day and never get bored, as each day is different.
8.       Nursing allows for many career advancements. You can aspire to take on bigger roles, or even continue education to perform in different capacities.
9.       You can change specialties and move on to a health care specialty that suits your better. For example, if you like children, you can work in the pediatrics department. If you like being on hand to assist in trauma cases, you can work in the emergency room. You can decide what you want to do based on your aptitude and your tolerance level.
10.   You can work anywhere you want. Your skills are a nurse are entirely portable and with the right qualifications, experience and recommendations, you can shift to any state in the country and practice your nursing skills there.
11.   You don't need any equipment or facilities to do your job. Your skills as a nurse are universal, and you'll be able to help others without needing four walls in which to work. Just like doctors, your skills come in useful when there's an accident, or crisis. You'll be valued anywhere you go, as you represent a person who can help heal illnesses and distress in people.
12.   You can easily qualify to become a practical nurse and even a registered nurse. The best thing is, you can work as a regular or practical nurse while studying to be a registered nurse. The friendly shift timings help you to achieve your educational aspirations.
13.    Your background as a nurse helps you advise people in general about how to live life in a clean environment. You can educate people in poor localities and also work with the homeless, bringing sanitation and wellness into people's lives.
14.    You can always get paid better by completing higher nursing or medical care degrees. As a nurse, you have many career opportunities that can be achieved via further education.
15.   You can help care for the health of your family and friends. Your nursing education and experience prepares you to handle family emergencies; this is a definite advantage if you have children of your own.
16.    You can work in the medical field alongside doctors but you don't have to study for 12 to 14 the way doctors have to. With 2 or 4 years of professional education, you can work alongside top medical professionals and contribute to healthcare.
17.   If something goes wrong with a patient, the doctor is liable for malpractice, not the nurse.  That doesn't mean you can make costly mistakes, however.
18.   You can spend a lot of time with patients and build lasting relationships. You get the chance to meet some unique people and this will enrich your life experience. Doctors seldom get the time to spend with patients.
19.   When a doctor picks a specialty, he or she has to stick to it, as changing the specialty means continuing education. However, as a nurse, you can change specialties and shift from pediatrics to trauma to cancer ward by attending an orientation training session and hands on.
20.   You can start your career with a minimum amount of debt, unlike doctors, who have to spend a lot of money to graduate and specialize before they start making returns on their investments.
For Scrubs and Lab Coats Visit our Online Shop at NursingUniforms.net