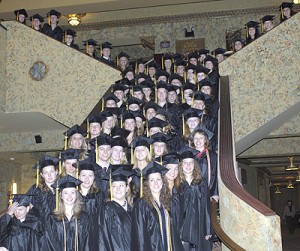 You will need to consider several factors when you choose a nursing school. What might be important to some other nursing student might not really be a concern to you. Therefore, you need to choose a nursing school that fits in with your career plan, budget, and other considerations. Arm yourself with a book and a pen and use this article on which to base your research for the best nursing school.
Some of the questions you should consider when you choose a school are
:
• Do you want to study to be a Registered Nurse, or would you be happy with a lesser nursing certification?
• Do you want to attend a regular college course during the day and invest in college before taking up a job?
• Do you want to work as a nursing aide or assistant and attend a specialized program during off hours to earn while studying?
• Do you want to begin your career with a start Licensed Practical Nurse (LPN) or a Licensed Vocational Nurse (LVN) certification, and study to be a registered nurse later?
Make sure you consider these questions and your responses to these before investing in heavy nursing tutions.
Assess Your Shortlisted Schools
Do some research and locate the nursing school in which you want to enroll. Create a list of pros and cons for each nursing school in your choice list. Base your assessment on the following considerations:
1. Decide on which nursing program you want to attend, and then choose a school that offers the cheapest course in your chosen specialty.
2. Look for nursing schools in your preferred locality first, to find out which schools offer the courses that you want. Local schools will be easier to attend and you can save money on relocating and living elsewhere.
3. A small school will have fewer students and you might get more tutor attention, while a larger school attracts faculty from top health care facilities and offers more intellectual stimulation. Choose the size of your school based on what you want.
4. Find out how many students are there in both classroom and clinical classes, to ensure that you don't get lost in a sea of students sharing the same faculty. It's better to opt for small class sizes for clinical rotation.
5. Find out if your chosen school provides sufficient clinical rotation time. Would you be able to obtain enough hands-on experience?
6. Find out the NCLEX exam pass rates at the school for the last 10-15 years. This will tell you about the school standard, and quality of tuition and facility.
7. Is your chosen nursing school accredited by a national accrediting organization? Does the school meet the education standards set by the national board of nursing?
8. How much you pay for tuition varies from school to school. Private schools cost more while public schools will be more reasonable. Find out what your tuition costs will be, and subtract that from your total budget.
9. Find out how much financial assistance you can get; this varies significantly between institutions. A great deal of your planning will be affected by the financial aspect unless you're prepared to foot the entire bill by yourself.
Evaluate Your Potential Financial Investment
The cost per credit hour is something that depends on the nursing school. Your chosen school may or may not be accredited; it might be a community or private college, or even a proper university offering a four-year degree – the cost varies based on all these aspects. For some institutions, you might be able to obtain financial aid. This will figure largely in your considerations as well. Check out Federal loans that come with very low interest rates and visit the financial aid office of a local college or university to find out if government funding is available.
Ensure You Choose An Accredited School
You can study at a non-accredited nursing school; it won't affect your prospect of landing a job. However, you need to know that if you consider obtaining an Associate's Degree in Nursing from a non-accredited nursing school, you won't be able to do a Bachelors of Nursing degree. This is because you'll need credits from an accredited two-year nursing degree school in order to transfer those credits to the Bachelor of Science in Nursing Program. This fact will seriously stump your career prospects if you were planning to study your BSN to be an RN. It's best to always study at an accredited school.
A good school will ensure that a great percentage of its students are capable of clearing the NCLEX examination after doing their Bachelor of Science in Nursing. If lesser than 50% of a school's students are able to obtain their licenses by clearing the NCLEX exams, then you should consider that as a red flag against the school.