Qualities And Qualification Required To Become An Army Nurse Corps Officer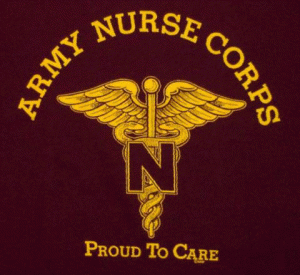 A nurse in the Army Nurse Corps is responsible for leading a nursing team in caring for soldiers and their families. As a Nurse Corps Officer, you will need to believe and practice a holistic nursing philosophy, identify and organize resources for patients, and assist patients with outpatient, inpatient, and home care. Army Nurse Corps Officers are trained to understand and serve the special concerns and needs of soldiers as well.
The Army Nurse Corp was the first military nursing service of its size to graduate an entire nursing team from medical programs. What is now called the Army Nursing Corp was started by a doctor and researcher called Anita Newcomb McGee. Owing to the shortage of nurses in the army, this program trained young women to care for wounded soldiers during the Spanish-American War. The Army Reorganization Act officially established the Army Nurse Corps as a permanent part of the United States Army in 1901.
To be a member of the Army Nurse Corps is a matter of pride and distinction. Many young men and women try to become Army Nurse Corps officers but not everyone succeeds. The entry criteria and the qualification aspects are strict. Several aspects, such as the age, educational background, essential qualities, physical fitness and others are taken into consideration before you are allowed to qualify for Army Nurse Corps
Qualities That Are Essential In A Army Nurse Corps Officer
You need to possess the following qualities to if you want to join the Army Nurse Corps.
These officers must possess honor, integrity and personal courage and should face any event or eventuality with a calm, determined attitude
These officers must be capable of pursuing both personal excellence and mission accomplishment with dedication, commitment and determination
These officers should posses highly honed leadership skills and must be able to lead, motivate, align, coordinate and manage teams and their energies
These officers should be filled with a deep desire to serve their country with distinction
These officers must have strength to inspire strength in others, and to stay upbeat in the face of adversity
These officers must demonstrate self-discipline, initiative, confidence and a high level of intelligence. Nursing Corps Officers are required to manage the needs of war-bitten soldiers and this needs a certain toughness combined with self-discipline.
Working with patients requires patience, compassion and firmness, three qualities that are prized in a nurse corps officer.
Army nurse corps offers are judged by their decision-making ability. These officers are required to make decisions on their own and bear the ultimate moral responsibility for those decisions.
Nurse corps officers are expected to command and control medium size nursing units, which require management, administrative and leadership skills.
Officers must have excellent interpersonal skills that'll enable them to coordinate with their units.
They are also expected to coordinate the employment of all nursing assets on their nursing unit to ensure that proper care is provided for patients at all levels of command.
They must have an excellent respect for authority, which is a crucial factor to ensure discipline
They should also be able to pass on instructions and train juniors in medical-surgical nursing skills at medical training centers.
They are also expected to serve as health care advisor to other units, including the U.S. Army Reserve and the Army National Guard organizations. This requires excellent communication skills, great interpersonal skills and teaching skills as well.
Adequate mentoring skills are considered an asset in any nursing corps officer.
Physical Qualifications To Qualify For Nurse Corps
The following physical qualifications and attributes are required to qualify for the Army Nurse Corps:
Candidates must be physically fit and perform under physical and mental pressures
Candidates must conform to strict height and weight regulations
Candidates must possess excellent eyesight
Candidates must be able to pass the Army's physical fitness tests
Academic Qualifications To Join Nurse Corps
You need to possess the following qualifications in order to join the Army Nurse Corps and qualify as an Army Nurse Corps Officer.
A high school diploma
A minimum of 920 on your SAT scores
A bachelor's degree in nursing (BSN) or a Master's of Science degree in Nursing (MSN) from an accredited school. Note that taking you cannot qualify just by obtaining the national NCLEX-RN certificate after completing a hospital-based diploma program or an associate degree in nursing. Also, holding a nursing license alone without a BSN will not enable you to qualify you to become an Army Nurse Corps officer.
If you have a BSN, it's necessary to have a current, unrestricted registered nursing license in the United States in order to qualify for the Army Nurse Corps. If you have a BSN degree but your license has expired, you need to renew your license before you can seek a position in the seeking a position in the Army Nurse Corps.
Academic Qualifications To Join ROTC
If you are a high school graduate, you are eligible to qualify for a Reserve Officers Training Corps (ROTC) scholarship. Those cadets that demonstrate keen interest in becoming registered nurses can benefit from early clinical experience and scholarships by being involved in ROTC.
To obtain an Army ROTC scholarship in 2011, you will need the following qualifications:
A high school diploma
U.S. citizenship
A minimum high school grade point average of 2.5
A minimum score of 19 on your college ACT entrance test
Alternatively, if you have a score of at least 920 on your SAT, you can qualify.
You need to pass the Army's physical fitness tests
You need to agree either to Active Duty or Reserve commission, or a combination of both
Academic Qualifications To Join Specialty Training
You can quality for specialty training as a as a medical-surgical army nurse in the Army Nurse Corps with a Registered Nurse license. However, it's important to note that many other Army nursing jobs require at least one year of job experience in a specialty area. Either that, or the candidate is required to have completed a course in a specialty area such as obstetrics, gynecology, emergency room nursing, critical care or psychiatric nursing.
Advanced practice nurses such as nurse practitioners should have a master degree and board certification in order to qualify for specialty training as medical-surgical army nurses.
Other Conditions
US Citizenship: In order to qualify for the Active Duty nursing commissions in the army nurse corps, you must be a U.S. citizen. However, you can become an Army nurse through a Reserve Officers Training Corps (ROTC) commission even if you are a permanent legal U.S. resident.
Age: You must be between the ages of 21 and 42 in order to qualify for Army Nursing Corps positions. However, the Army Nurse Corps waives the age restriction if you have certain other specific qualifications. Check with the Army Nurse Corps for these qualifications. Though the Army requires the age of the applicants to be between 21 and 42, adults between the ages of 43-60 years are also eligible. However, these older adults have to apply for a two-year service obligation.
Security Investigation: All applicants must undergo and clear a thorough mandatory security investigation before they can be hired. This means that any criminal or traffic violations on your part will discredit your application.
Moral Standards: Before being appointed as commissioned officers, applicants must meet the army's medical and moral standards. If you have any indictments in your past, or any medical issues, you may be disqualified.