Nurses are endlessly busy and undoubtedly could benefit from handy tools to help patient interactions and behind-the-scenes work flow smoother. Luckily, there are some great iPhone applications available to give them the relief they need! Let's take a look at 10 of the most amazing apps available for nurses.
The Nursing Central iPhone app is a comprehensive field guide for nurses, offering an abundance of information, including a drug guide, a diseases and disorders reference, and a lab and diagnostic reference. A copy of Taber's Medical Dictionary is also readily available.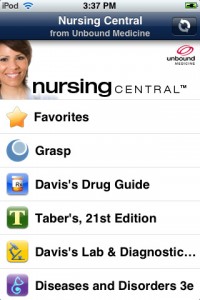 A.D.A.M. (which stands for Animated Dissection of Anatomy for Medicine) offers a symptom navigator iPhone app that allows nurses to quickly check through a list of symptoms to determine what ailments may be afflicting a patient.
The symptom navigator not only gives tips on what issues a patient may have, but also offers tips on what to do about symptoms, as well as whether a patient can engage in self-care, needs to see a doctor or may need to visit an emergency room.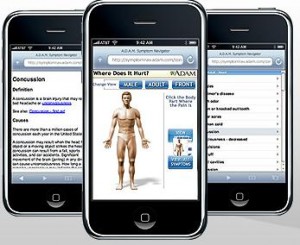 The Bio Dictionary iPhone app offered by the University of Nottingham gives nurses definitions to unfamiliar biological terms. It allows nurses to search for these terms two different ways. And if you don't have time to sit and read through all of the definitions, you could take advantage of the audible function that allows you to listen to an explanation of the terms from the medical database.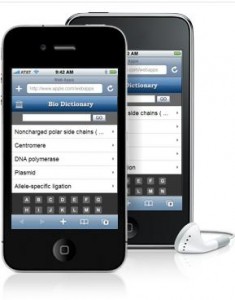 If you're in need of a quick calculation of Bishop's score–the score obstetricians use to assess the probability of impending child delivery–then the Bishop's Score Calc iPhone app is for you. The app is a great help to nurses who need to know when a baby is likely to deliver, as well the expected rate of success if labor is induced.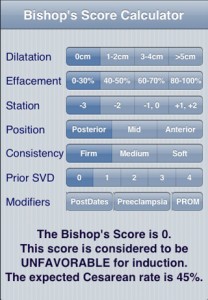 5. Epocrates Rx
The Epocrates Rx is one of the few free iPhone apps for nurses available. It offers a comprehensive drug guide, formulary information and a drug interaction checker. The app also gives nurses access to medical news and free updates to enhance its effectiveness.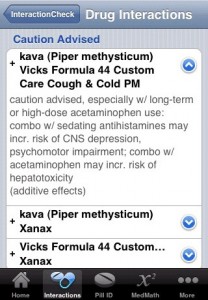 Nurses who are spending time offsite and don't have access to their own medical information within their facility could benefit from the In Case of Emergency iPhone app. The application provides instant access to emergency service contact information wherever you are stationed. So if you're working in a home, school or facility without emergency professions, you could still get the help you need.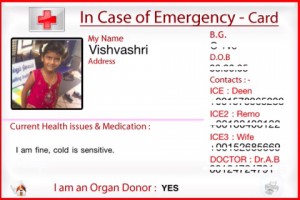 7. Mediquations
Whether you're working from your iPhone or an iTouch, you could benefit from the Mediquations app. It offers access to more than 229 of the most common medical formulas, scoring and calculations tools via a simple and easy-to-read interface.
Equations can be viewed by category with relevant pictures–and you can have your results emailed to your colleagues. It was voted as the "Staff Favorite" by Apple, featured in the RSNA 2008 Conference as a best pick and featured by Apple in the "What's Hot for iPad" section on the App Store.
8. ScribbleDoc
If you've spent enough years working closely with doctors then you may have finally learned how to decode their difficult-to-read handwriting. But if you've been pulling your hair out in distress then the ScribbleDoc iPhone app may be your savior.
This app was designed to help nurses decipher what a doctor has written. By simply scanning the doctor's signature with phone, Scribble Doc will do its best to convert the signature into a readable text format.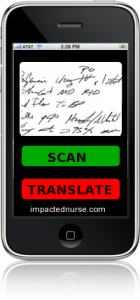 9. Reach MD
The ReachMD iPhone app is a great way to help busy nurses continue their education while working. This easy-to-use, fully accredited Continuing Medical Education tool offers healthcare practitioners an easy way to earn free CME credits through their either their iPhone or iTouch.
Nurses can listen and take CME exams and find programs to listen to via an advanced keyword search. Also, the app remembers your history so that you are able to quickly revisit the exams you've already started working on.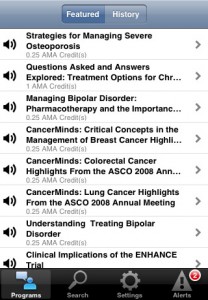 10. Glucose Charter
The Glucose Charter app offers nurses the ability to record blood glucose, insulin and medication information in their iPhone. It also allows you to connect directly with patients who self-monitor and also use the app. You get access to the information they enter into their own iPhone.